Welcome to St Alban's. Enjoy our website!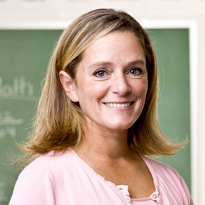 Headteacher's Welcome to St Alban's Catholic Primary School
Welcome to our website!
I hope that you enjoy finding out more about our vibrant, happy and diverse school community as you scroll through our pages.
At St Alban's, Jesus is at he heart of every thing we do. We inspire our children to follow in his footsteps as they pray, work and play together. Our school ethos is embedded in Gospel Values as we promote respect, tolerance, care and love for each other and the world that we live in.
We want all children to achieve their full potential and be the best they can be spiritually, socially, morally and academically. We do this through offering our children; a well planned and taught curriculum, a wealth of opportunities to learn beyond the classroom, a wide range of extra curricular activities, a safe place to thrive and a chance to learn about the Catholic faith through their Come and See lessons and daily acts of collective worship.
It is a pleasure and a privilege to be part of this amazing place where relationships are fostered and home-school partnerships are a strength.
Thank you for taking the time to visit us online. I hope that you find all the information that you need to gain a true understanding of our school.
Many Thanks
Mrs Hardman (Headteacher)
Twitter
Other social media

School News Feed