We currently have 3 vacancies within school. Please check out our vacancies page.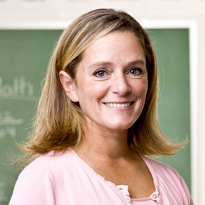 Welcome to St Alban's Catholic Primary School
Whether you are a visitor, parent/carer or pupil we hope that you will find a warm welcome in our very happy school where diversity is both celebrated and promoted and our children care for each other and the wider world.
Here at St Alban's we take great pride in creating a warm and welcoming atmosphere where the happiness of your child is as important to us as it is to you. Both our most recent Ofsted and Religious Education Inspection reports are available to read on our website. We hope that you will soon get to know us and that your child will enjoy many happy and rewarding years with us.
Our school is a Catholic school which accepts children of all abilities whose parents are genuinely seeking an education based in Faith. Please take some time to read through our prospectus, it will provide you with information you will need about the day to day running of our school. For further information you can log onto the website to see photographs of our children at work and at play.
At St. Alban's School we care about each other. We enjoy a reputation as a happy and caring Catholic school. Ofsted noted, "The school's good care, guidance and support are reflected in the emphasis placed upon developing pupils' confidence, self-esteem and emotional development." We expect everyone – staff, children and parents to strive for excellence. Our aim is to create a happy and stimulating working environment and as Ofsted noted, "Most pupils are well motivated and respond particularly well to activities that are practical and interesting." I believe we can offer all pupils a wide range of academic and extra curricular activities, which will enhance both their educational and social development.
I am confident your child will benefit immensely from the time spent here at St. Alban's and I hope that as parents / carers you too will feel part of our school community. It is our aim that school and home should work together in a true partnership. This handbook is full of useful information about the school's organisation for the current year and we hope you will find it helpful. However the best way to learn about our school is to visit us. Please telephone or call in for an appointment to see the school and to meet us.
I look forward to meeting you.
Yours sincerely
Mrs Hardman